The value of charcuterie continues growing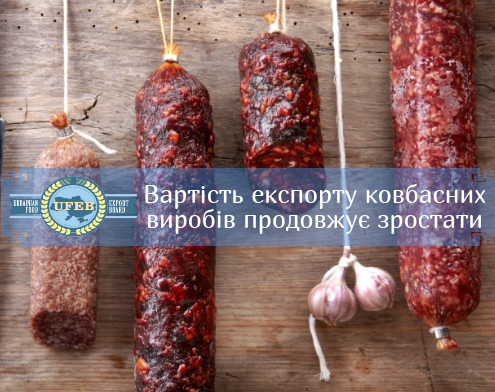 ---
---
According to the State Customs Service, Ukraine exported 0.283 thousand tons of charcuterie in 2017. "The exports of this segment of products during the first five months of this year (0.176 thousand tons) exceeded the last year's index by 1,9 times (0,089 thousand tons), the May exports amounted to 0.059 thousand tons" – the analyst of Ukrainian Food Export Board (UFEB) informs.
"Considering the value of exports, there is an increase of 181% (522 thousand USD) in January-May compared to the same period of the last year (287.4 thousand USD). The main buyers of Ukrainian products are the neighboring CIS countries, namely Georgia (39.66% of the total exports; the total value is 207 thousand USD), Azerbaijan (27.59%; 144 thousand USD), Moldova (16.28%; 85 thousand USD), the share of exports to other countries amounted to 16.48% with the total value of 86 thousand USD," the analytical department comments.
"But despite the growth of exports, it still remains smaller than the imports; the total value of imports during the first five months of 2018 amounted to 1.296 million dollars, which is 20.7% higher than the cost index during the same period of 2017 (US $ 1,027 million)," the analyst specifies.