Ukrainian chicken continues to conquer global market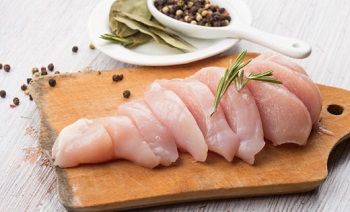 ---
---
Exports of chicken increased by 8.2% (to 184.6 thousand tons) during seven months of 2018 compared to the same period of 2017 (169.5 thousand tons), the analytical department of Ukrainian Food Export Board reports, referring to the data of the State Customs Service.
In monetary terms, the growth amounted to 22% (290 million USD in 2018 compared to 226.4 million USD in January-July of 2017).
"Ukraine continues to conquer global market in the chicken sector. The Netherland became the main buyer (chicken fillet and carcass) during seven months of 2018 – 16.5%. Such countries as Iraq (parts of broilers carcasses, namely leg quarters and chicken fillets) – 12.7%, Slovakia (breast and wing) – 9%, Azerbaijan (leg quarter, chicken fillet) – 5.7%, UAE (carcass and chicken fillet) – 4.9%, Saudi Arabia (chicken carcass) – 4.6%, are also present in exports geography," UFEB informs.
Analysts of Ukrainian Food Export Board (UFEB) admit that imports during seven month of the year also showed positive dynamics. The increase amounted to 25% (73.3 thousand tons during January-July of 2018 compared to 55.3 thousand tons in 2017).
Note that chicken strengthens its position in the domestic market in the meat segment against the background of rising prices for pork.