Ukrainian export requires transparent VAT refund and cheap loan programs - Bogdan Shapoval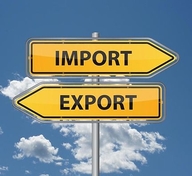 ---
---
Ukrainian export requires transparent VAT refund and cheap loan programs. That could enable manufacturers to maintain the international quality of products, said the chairman of the Ukrainian Food Export Board (UFEB) Bogdan Shapoval at the debate in the exhibition "InterAGRO."
"The main factors that hinder the development of Ukrainian agri-exports are ambiguous system of VAT refunds, as well as unfavorable lending terms. Interest rates on loans at 18-19% are often equal to margin of a manufacturer and do not encourage him to raise funds for modernization of production," Shapoval said .
Deputy Minister of Agrarian Policy and Food Security Olga Trofimtseva, who also took part in the debate, stressed the importance of establishing international cooperation for the development of Ukrainian exports.
"I am a supporter not just of trade missions, but of the presence of Ukrainian agricultural attachés abroad," she said.
In turn Shapoval said that UFEB plans to ask for support of the Ministry of Agrarian Policy and Food Security and the Ministry of Foreign Affairs to initiate the establishment of agricultural attaché offices. He noted, that Ukraine lacks government representation in 12 the most promising in terms of food exports countries in Africa and the Middle East. According to Shapoval, agricultural attaché offices will be an excellent alternative to diplomatic mission and will require much less funding.
"We have to create agricultural attaché offices, that would have no more than two or three experts of the certain market in staff. Unfortunately, Ukraine still cannot afford full diplomatic missions in all countries," the chairman of UFEB said.
---
---