We present the participants of II International trade fair Ukrainian Food Expo 2018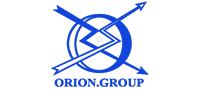 ---
---
We are revealing one of the participants of Ukrainian Food Expo 2018, the only one Food Hub in Ukraine. This large trade show will bring together all market players from manufacturers to buyers and present the whole chain of production - from raw materials to sales.
Organizer: Ukrainian Food Export Board (UFEB).
LLC «Orion Group» is a company that provides a full range of mechanical and electrical equipment services at food, chemical, oil refining and other industries.
This is a leading company in the manufacture of capacitive equipment for various industries in the domestic and foreign markets and occupies a leading position among specialized assembly companies in the Ukrainian market.
Today LLC «Orion Group» is a vertically integrated group of companies with its own infrastructure, which has the following activities:
• A wide range of services in high-quality installation and adjustment of process equipment www.orion-service.com
• Production of capacitive equipment with more than 10 years of experience. The company manufactures capacitive stainless steel equipment at its own production base, equipped with modern metal-working and welding equipment, and a unique robotized welding system for welding cylindrical shapes in any spatial position enables automation of the assembly process and, thus, to achieve welding quality at the world level www.orionmach.com standards
• Supply of high-quality equipment (milk coolers, pasteurizers, recuperators, heat exchangers) for dairy farms, cooperatives and households www.orion-milk.com
• Engineering, introduction of modern technologies, implementation of complex projects, bringing production processes in line with international standards in such companies as AB InBev, PepsiCo, Danone. Effective solutions have been developed for dosing of components in the flow, CIP stations, posts and milk receiving departments, milk powder dissolution plants, normalization plants in the stream, pasteurization and cooling plants, automation of technological processes of milk production.
Every day new companies join the most anticipated exhibition of fall. Get involved too! You can order the stand by the link: http://ufexpo.com.ua/ufe/zayavka-UFE_en.pdf
Get a free invitation at: http://ufexpo.com.ua/en/invitation/
For additional information and participation, please contact us by phone: +38 067 470 82 31 or by e-mail: ak@ukrainian-food.org