UFEB at the hearing of the Agrarian Committee: on State Consumers Protection Service and ECA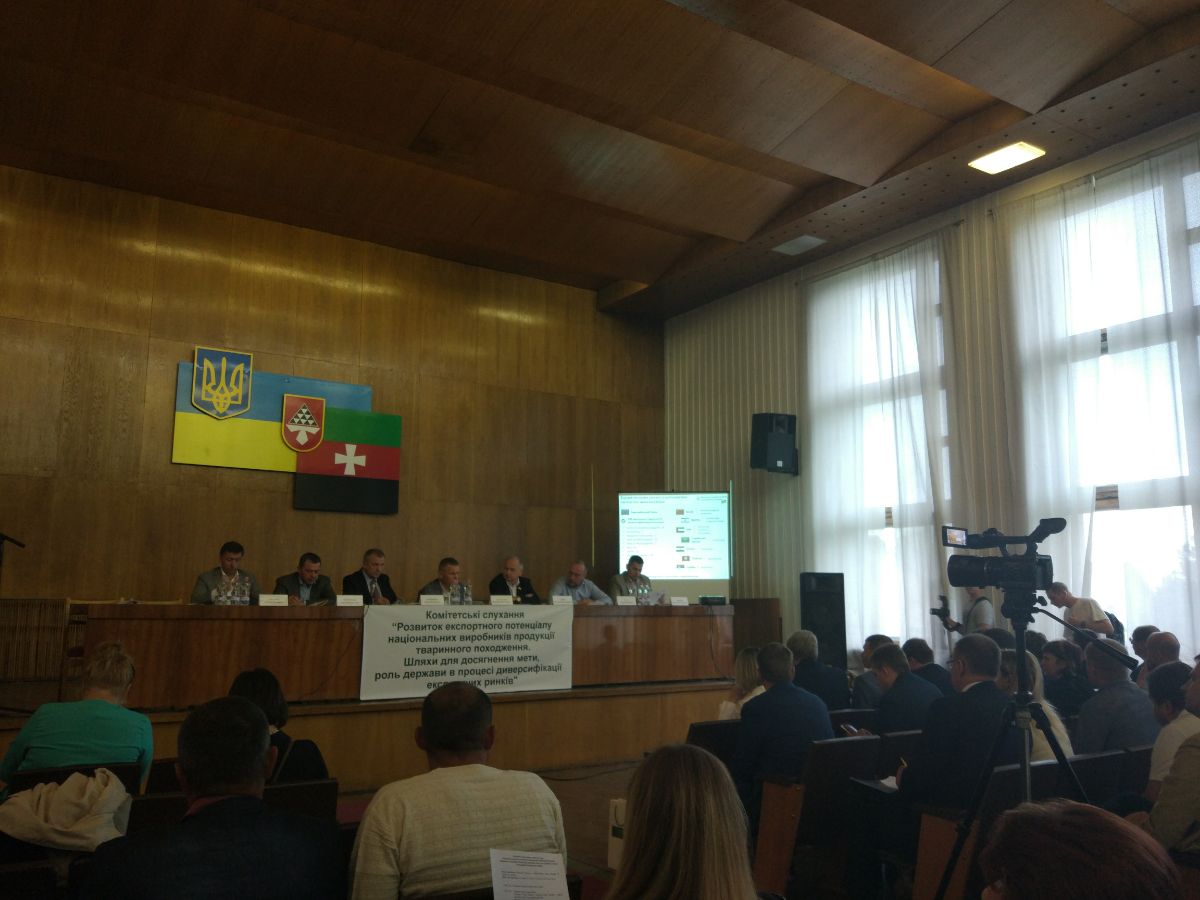 ---
---
Ukrainian Food Export Board (UFEB) participated in the committee hearings on the development of the export potential of livestock products, which were organized by the Verkhovna Rada Committee on Agrarian Policy and Land Relations.
Director of UFEB Bogdan Shapoval, who represented interests of the association members at the hearings, noted that the main task of the state in the field of export support for today is to ensure the normal operation of the State Service on Food Safety and Consumers Protection.
"The functioning of the export of the whole country depends on this Service, in particular, the solution of the issue with african swine fever. Therefore, we propose to bring the ASF problem to the level of national security, which will support the State Service on Food Safety and Consumers Protection and accumulate maximum efforts and resources to solve this problem," Bogdan Shapoval said.
In addition, UFEB invites the Agrarian Committee to recommend to the Cabinet of Ministers to adopt in the near future a provision on the Export Credit Agency, which by law should start working from the end of July 2017. Now, according to the Ministry of Economic Development and Trade, work on the creation of the agency is already in progress. However, through bureaucratic procedures, it does not flow effectively, so the launch of ECA can be delayed.
Deputy Minister of Agrarian Policy and Food of Ukraine Olena Kovaliova, First Deputy Chairman of the State Service on Food Safety and Consumers Protection Andriy Zhuk, Advisor to the First Vice Prime Minister - Head of the Ministry of Economic Development Olesya Zaluska, Head of the Economic Cooperation Department of the Ministry of Foreign Affairs Olexandr Danyleiko, as well as business representatives took part in the committee hearings.